Top 10 Most Popular Hexagon Tiles

Are you looking for a classic look that is affordable and timeless. Check out these gorgeous hexagon tile options available at PDTM!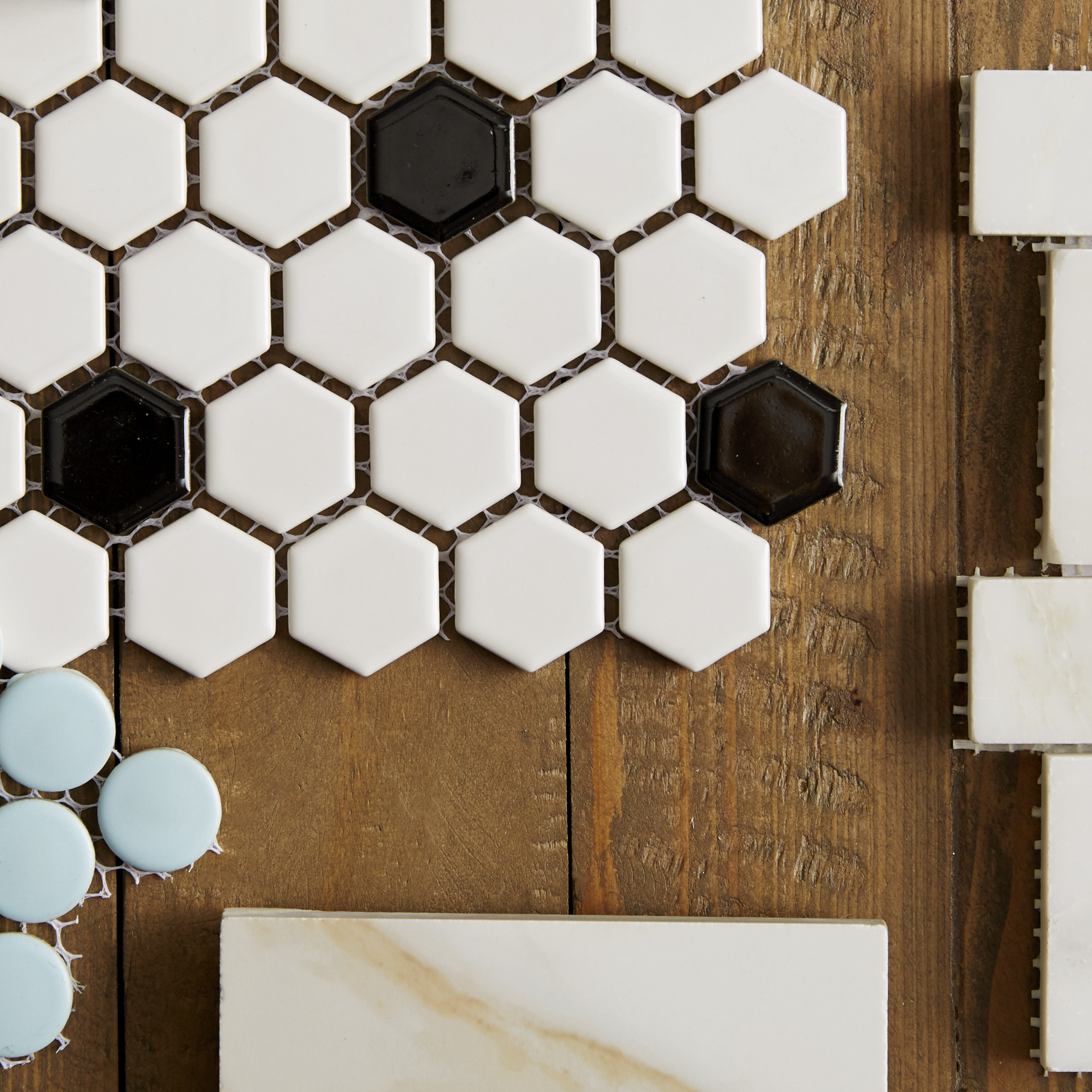 Yes I said Hexagon! Hexagon tile - or hex tile - is also called honeycomb tile because it reminds you of the shape of a bee's honeycomb. This shape has been around for years in the smaller format and used in bathrooms and kitchens as the 1" hexagon or honeycomb design. See examples below that are available at Portland Direct Tile & Marble.
No. 1 | Old Town Collection: White Matte 3" Hexagon Tile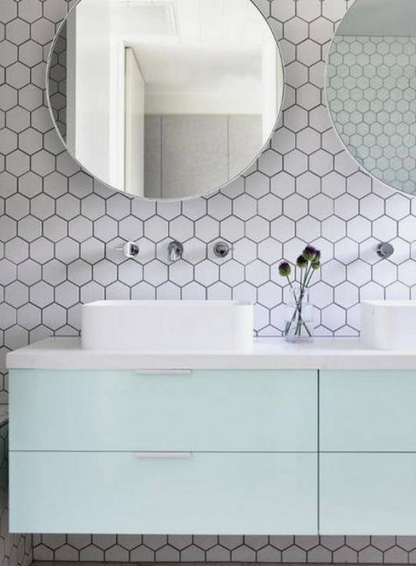 White Matte Hexagons can offer a timeless look, the larger size offers less grout from your standard 1" or 2" size and offers a more modern look with a gray grout. In this photo appears our Mapei Silver Sanded grout, which offers a beautiful contrast with the white in the hexagon tile.
NO. 2 | Old Town Collection: White Matte 3" Hexagon Tile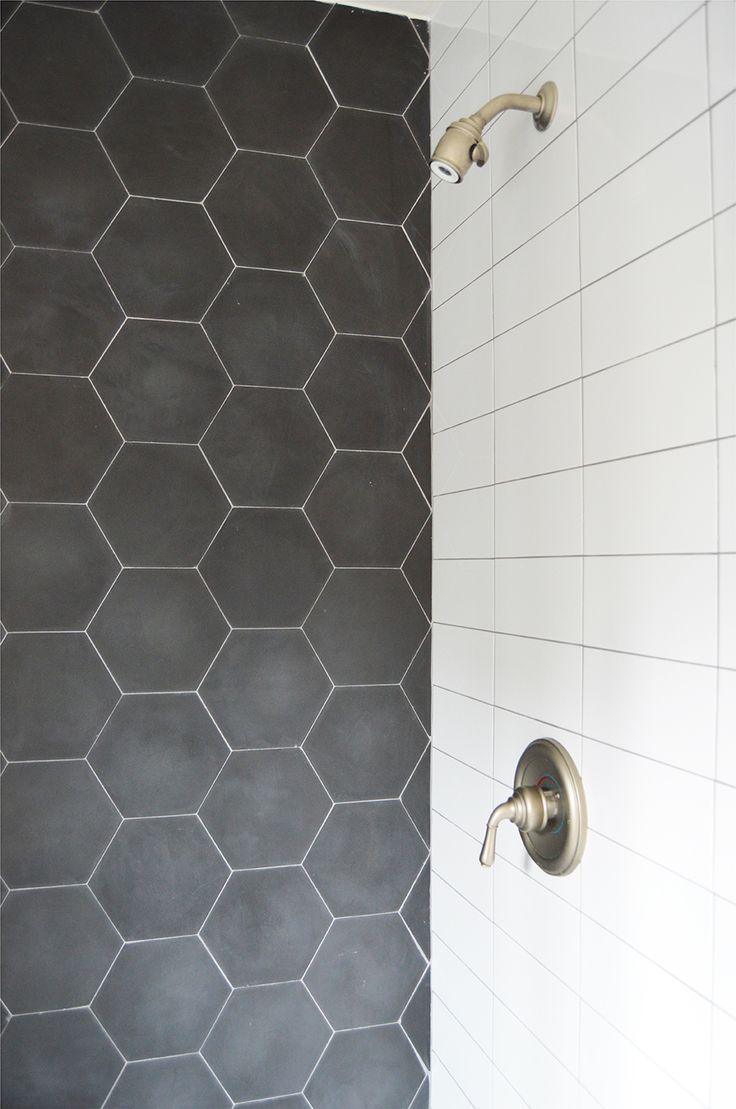 Wow! How stunning is this Black Fox 8" Hexagon? Need I say more? This look is very modern with the white matte subway tiles adjacent and offers another clean simple contemporary look. Using white grout instead of dark grout with the black fox hexagon brings another type of contrast with the tiles, that makes the hexagon shape stand out. Love it!
NO. 3 | Old Town Collection: White Matte 5" Hexagon Tile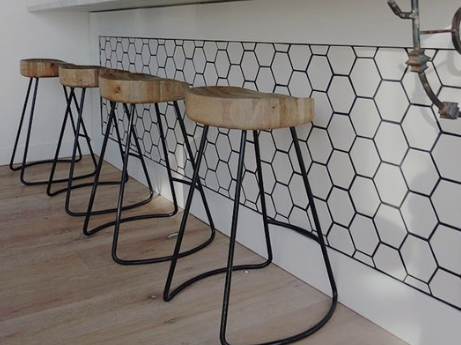 The Old Town Collection offers many different sizes in this collection the 5" size is perfect for small or large areas. The black grout helps define the space and really show off that cute honeycomb style.

NO. 4 | Honeycomb Collection: Black Matte 8" Hexagon Tile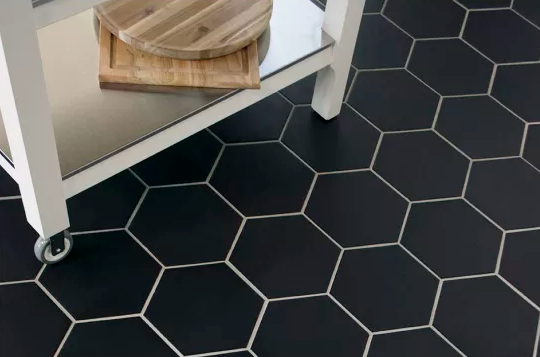 Sold Black Matte Hexagon Tiles with White Grout. This is trending a lot on Pinterest and Houzz right now.
NO. 5 | Alameda White Matte 1" Hexagon Tile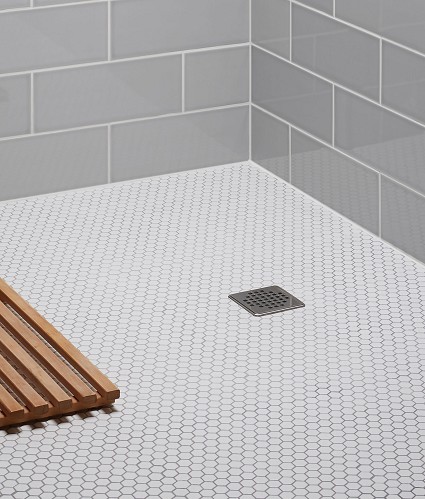 Classic simple 1" hexagons. This is perfect for small bathroom floors and shower pans. Using a tile that fits the scale of the room is highly important to avoid awkward cuts of tiles and making the space feel cozy!
NO. 6 | Calacatta Gold Honed 2" Hexagons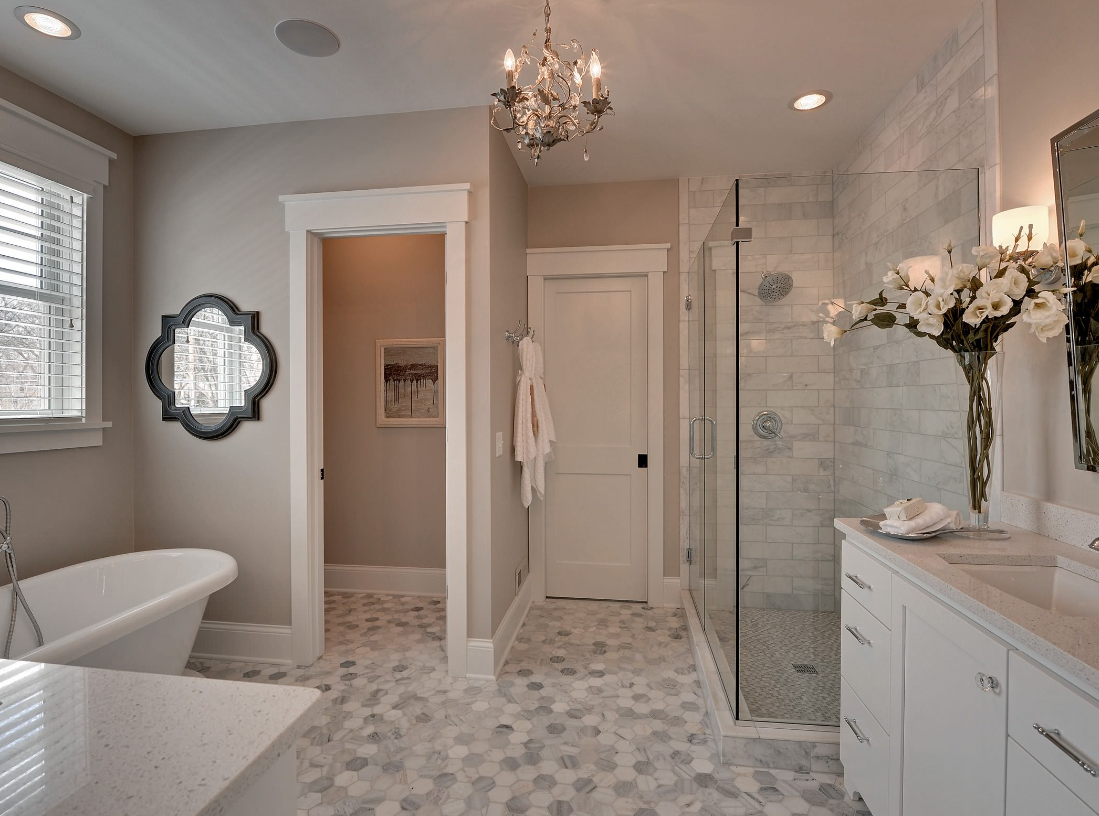 Calacatta Gold Honed 2" Hexagons give a beautiful traditional look with a touch of warm and cool tones perfect for bathroom floors and shower pans! This tile is beautiful with a light warm gray grout. If you use the marble you want to make sure to seal the marble three days after it has been installed using the Stone Shield one time application sealer.
No. 7 | Manzanita Collection Aqua 7"x8" Hexagon Wall Tile
No. 8 | Terra Mix 6" Hexagon Tile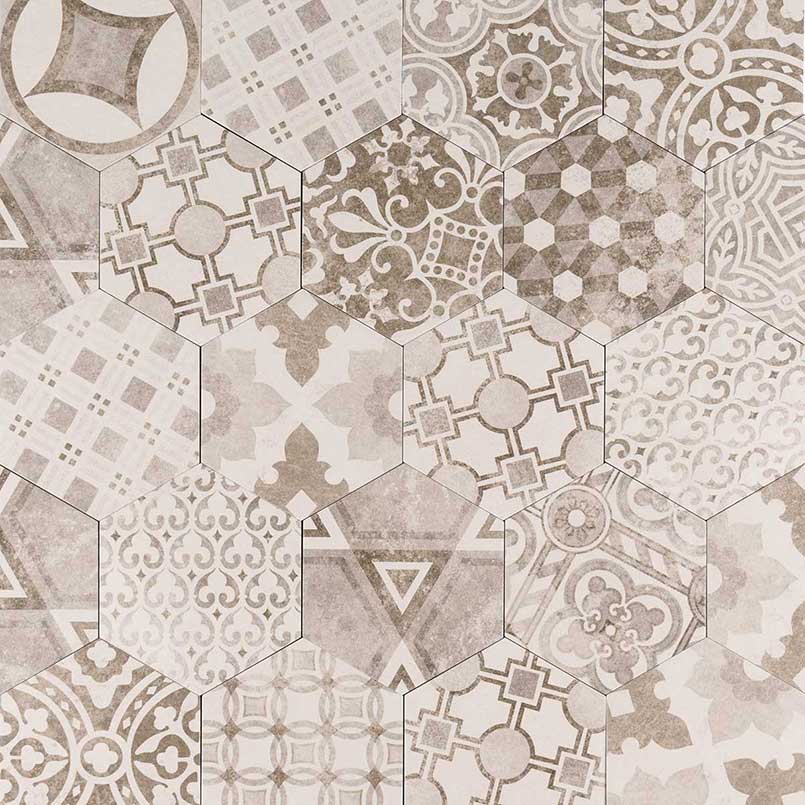 No. 9 | Alameda Black Matte 2" Hexagon Mosaic Tiles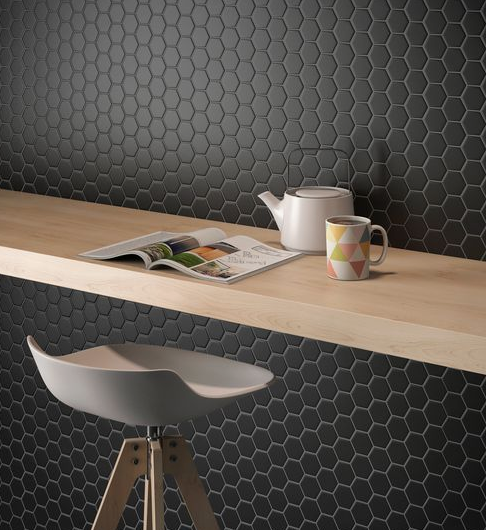 No. 10 | Whispered Graphite 6" Hexagon Porcelain Tiles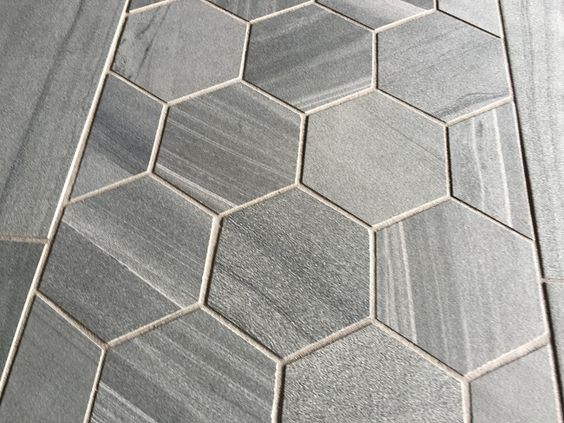 Click here to view more popular hexagon tiles available at PDTM!