Top 10 Most Popular Subway Tiles 2022
Top 10 Most Popular Subway Tiles 2022
Are you looking for a classic subway tile look that is affordable and timeless?
Check out these gorgeous Top 10 Most Popular Subway Tiles options available at Portland Direct Tile & Marble.

NO. 1 | Manzanita Biscuit Crackled Gloss 3"x12" Handmade Subway Tile
Manzanita Biscuit Crackled 3x12 Gloss -- A vintage soul to praise ceramics, lace and wallpaper. Gradient colors and water reliefs join in polished enamels with a handmade appearance uniting creativity and tradition. Manzanita Biscuit Crackled 3"x12" is a versatile collection that combines style, subtleness and charm thanks to its great combination possibilities.
---
No. 2 | Imagine Basic White 4x16 Handcrafted Subway Tile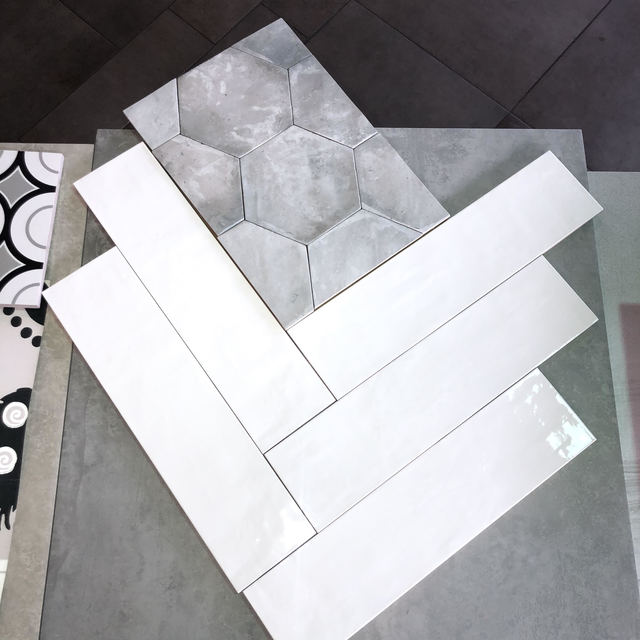 Imagine Basic White 4x16 Handcrafted Subway Tile
Designed To Brighten Up Dim Spaces. The Imagine Basic White 4"x16" is not only a beautiful soft white gloss with a suttle handmade texture, but can can be placed in so many different applications. Shower Walls, Tub Surrounds, & Even Larger Kitchen Backslashes! We highly recommend using the Tec Brand in the Power Grout Pre-Sealed Grout Sterling (Light Gray Tone) for a suttle soft look, or the delorean gray by Tec for a more dramatic look.

---
NO. 3 | Brazillian Black 4"x12" Slate Subway Tiles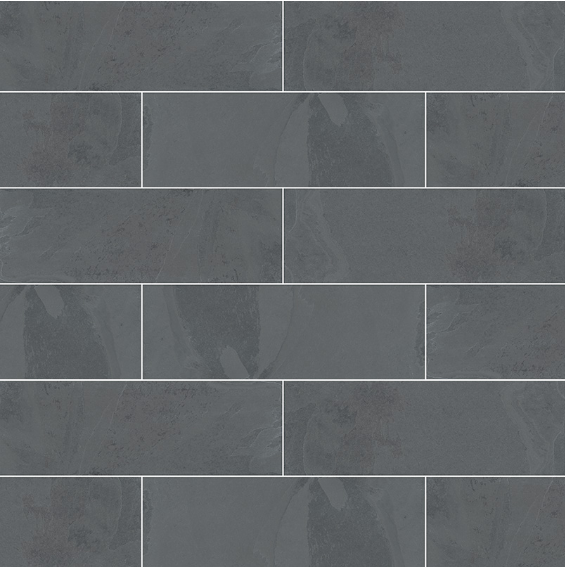 Brazillian Black 4"x12" slate is a sustainable, natural, highly durable product that comes in shades of black and grey. the tile is split on the natural grain to yield a cleft texture and matte surface providing a natural slip resistance. Using a pre-sealed white grout is highly recommended to give the most impact in the design. We recommend using the Tec Power Grout Bright White with Brazillian black slate tiles. This not only creates a beautiful design, but gives a more intense contrast between each tile for a complete subway tile look. This tile is ideal for areas like laundry rooms, entry-ways, kitchen backsplashes, fireplaces, and bathroom floors!

---
NO. 4 | Kaleido Ceramic Wall Tile Collection:Buff Gray 3x6 Wall Tile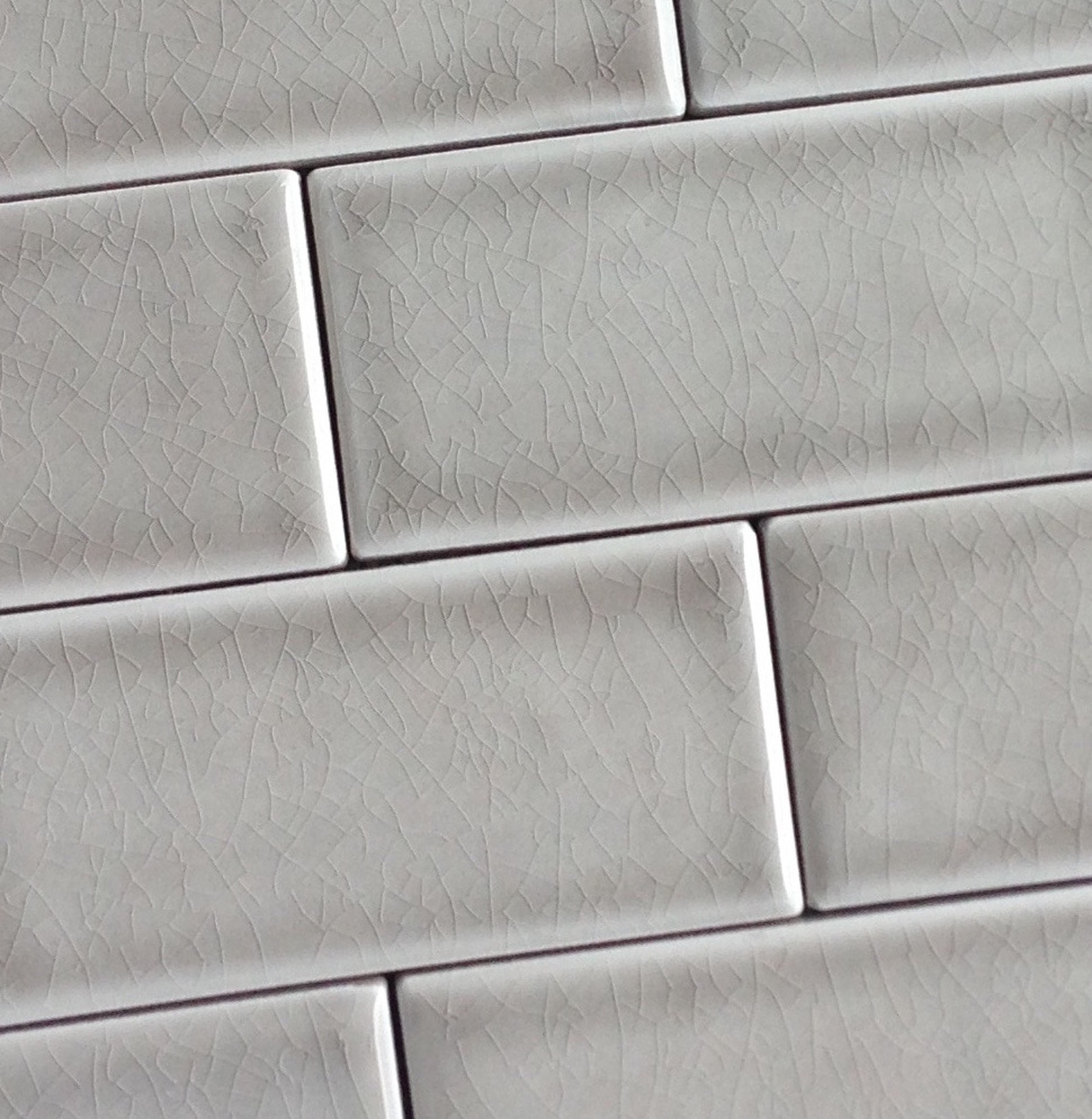 Looking for a more glazed gray ceramic subway tile with more detail than a standard subway? Check out this Buff Gray Crackle Finish.

By definition, the "crackle" finish is a glass glaze on a ceramic tile, fired at a specific temperature to create an antiqued crackled finish on the surface. It can be pronounced or subtle, and all the "it" designers and tile makers are definitely up on this game.We are in love with the gray tone in this tile with the slight softer light gray on the edges. Giving a suttle change in design for creating a beautiful dramatic look. The Kaleido Buff Gray is available not only in 3x6 but also 4x12 subway tiles. The 3x6 subway tile is mostly used on kitchen backsplashes, and this same tile is used in the 4x12 size on shower walls and fireplaces.

---
NO. 5 |Trinity Aqua 2.6"x 7.9" Ceramic Subway Tile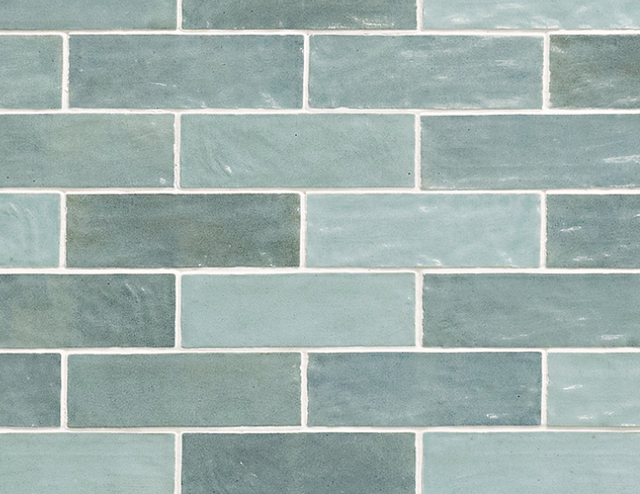 Trinity Aqua is a wall tile inspired by the hospitality and local colour of typical Moroccan guesthouses. A collection that stands out for its bright colours and the handcrafted appeal of its rich variety of shades and uneven surface!
---
NO. 6 |BRIQUES STONE 1.5"x9" Ceramic Wall Tiles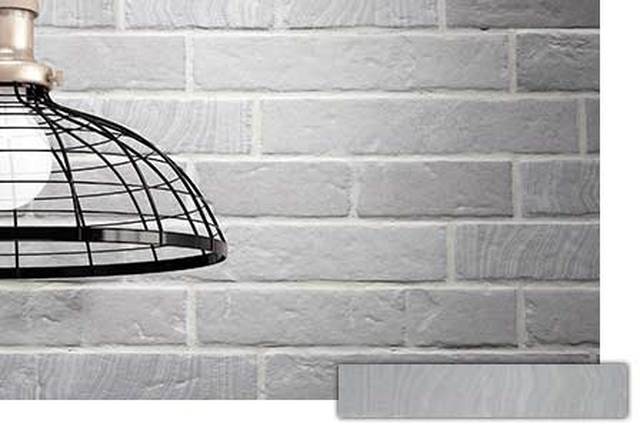 "The beauty of hand crafted clay"

Fired bricks have been used since year 3000 BC.
With a great variety of styles, each one of them has its own charm: the traditional Roman brick, the iconic London stock brick, the cream city brick from Wisconsin... and so many more, all inspiring to our brick perception.
Each one of our bricks, is individually dry pressed in porcelain body, which enables them for interior and exterior use.

There are 8 different complementary faces randomly mixed.
Beyond durablility, our design oriented view results in contemporary bricks with subtle wood touches, stone textures, classy shaded tonalities.
---
NO. 7 | Mermaid Tile Collection Aquamarina 6x12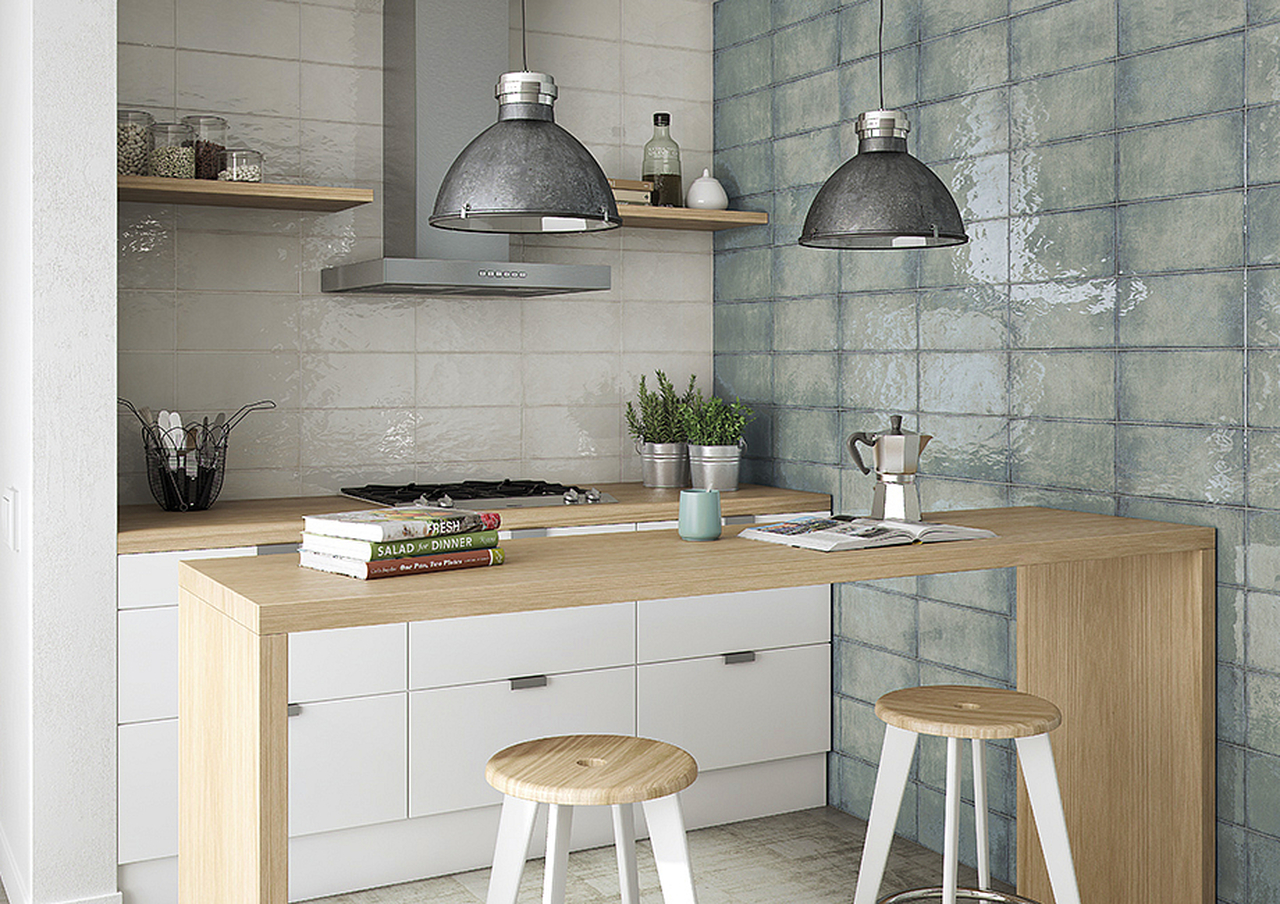 Go Bold with this Mermaid Inspired Tile Collection with the color Aquamarina! This size is recommended for fireplace and shower wall surfaces. Using a larger format subway tile is another trend for 2020 for cleaner lines and less grout joints.

---
NO. 8 | HANDMADE DECOR B&W 3"x6" Wall Tiles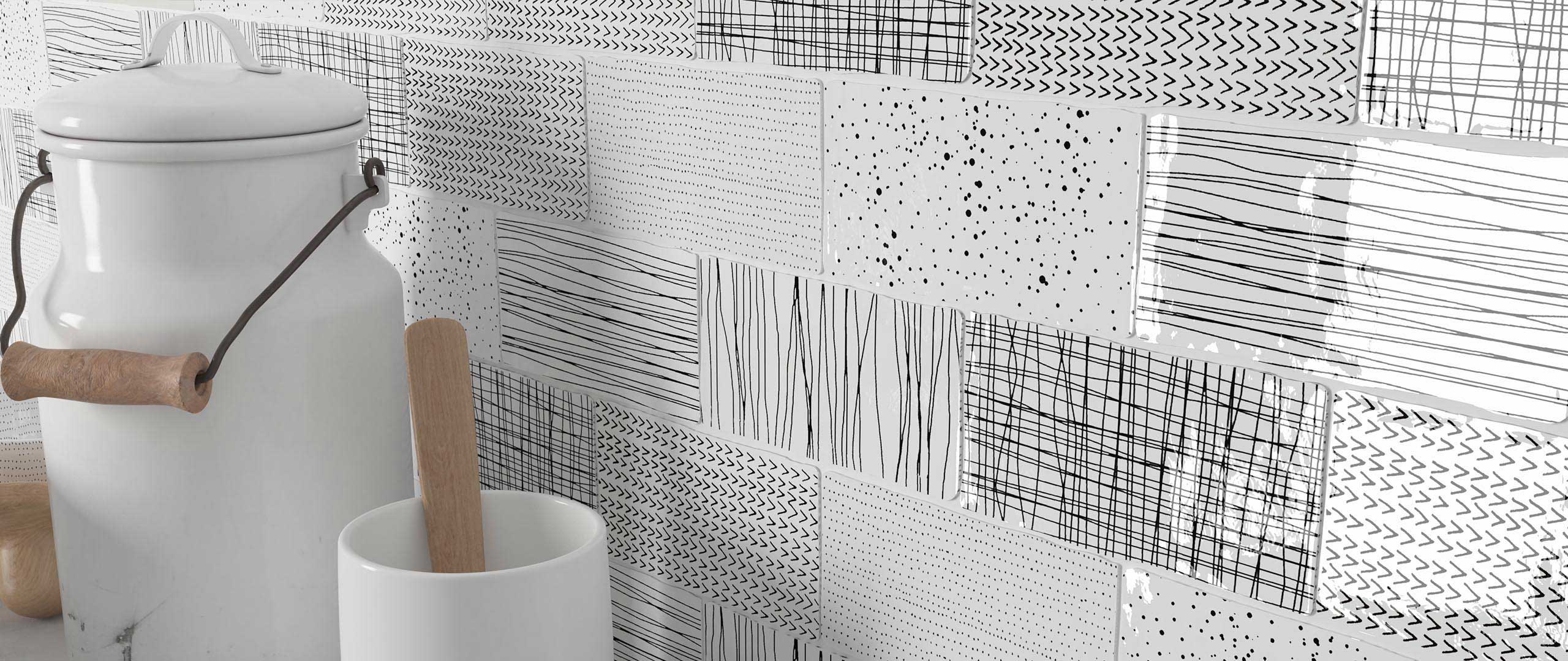 Looking for that bold subway tile look? Six Spot on patterns in black and white, thought to be randomly combined in an intuitive way for those feature areas , art catching walls. Afraid to commit to a whole wall in this pattern? Use this tile as an accent in the back of the niche in your shower or on your kitchen backsplash under the hood-range area.

Six different patterns, random.
NO. 9 | Gradient Blue Matte 3x12
Gradient patterns have been a new trend for tile in 2020. A suttle difference in change of color from tile to tile. The Gradient Blue Matte 3"X12" Tiles have a Vividness of colour degrading as an incipient trend.
Softening tones for an atemporal aesthetic.
Blend of chromatic intensities.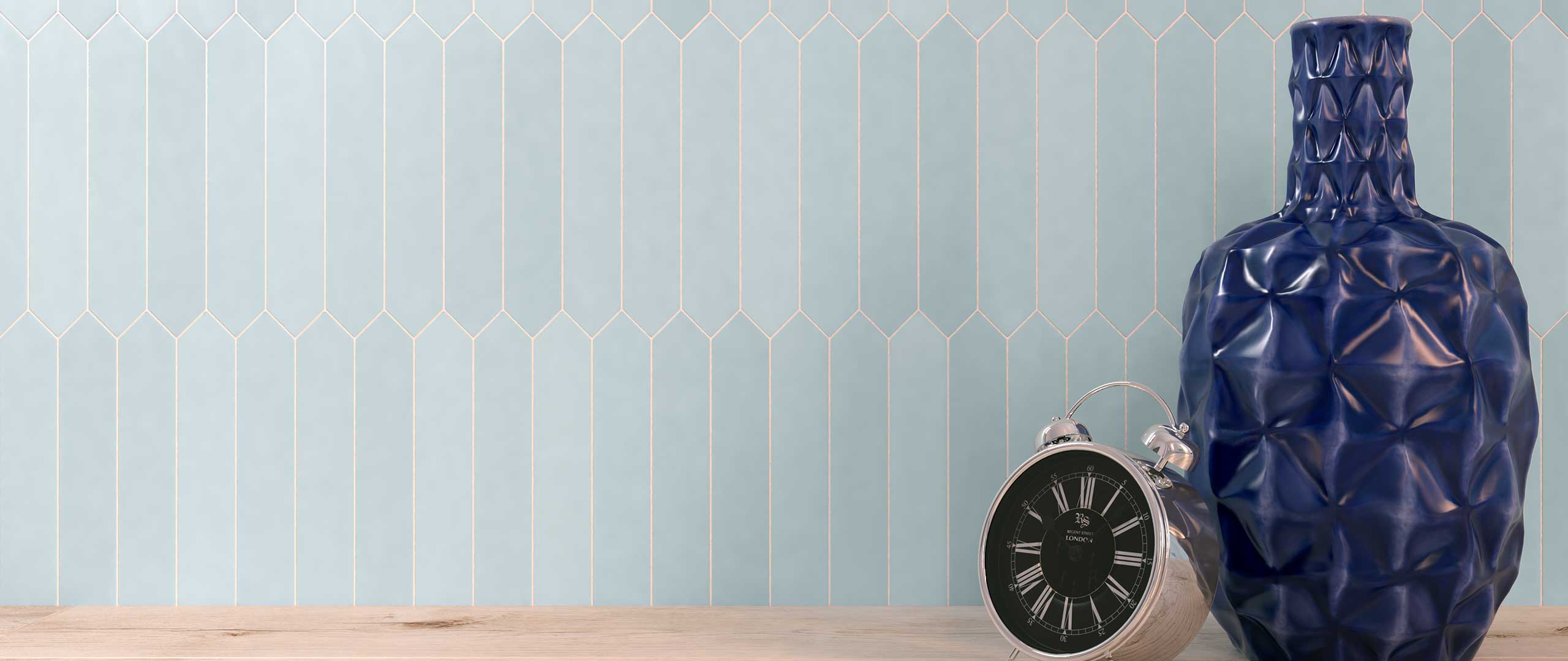 Richness of nuances. The Gradient Blue is also available in a picket shape design. Using the picket size or 3x12 ceramic tile will not only cut down on the amount of grout a standard subway tile has, but creates more of modern rich design.
---
NO. 10 | Ice White Gloss 3x12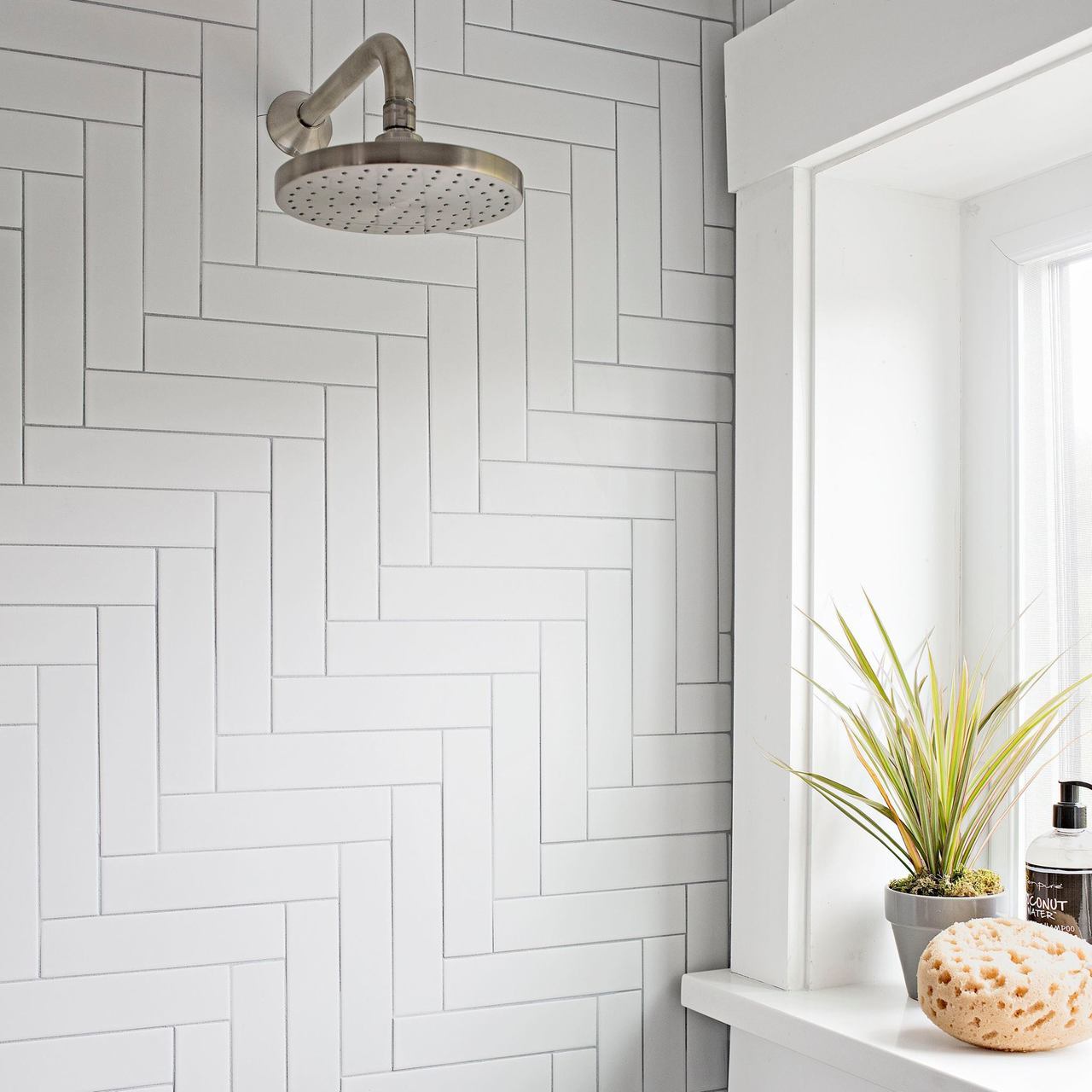 Check out this Ice White Gloss 3"X12" Set in a Linear Cross-Hatch Pattern. Ice White Gloss is the brighest white subway tile manufactured in the USA. Unlike other common subway tiles that appear to be bright, Ice White has the crispiest white color which goes wonderful with cool tones like grays. Using a gray grout is another way to tie in other elements in the room, such as floor tiles, paint colors, and accessories.

---
Give us a call and one of our friendly designers would love to help assist you on your next tile project. Our hours of operation are Monday-Friday 8-5 and Saturday 9-3.


Portland Direct Tile & Marble Showroom Location: NW Industrial District @

4411 NW Yeon Ave. PDX, OR 97210


Call to set up a virtual consultation: 503-230-9500

Recent Posts
Are you ready to build a custom tiled shower?We can help make this process a great experience. Star

Trinity Tile Collection | Most Popular Handmade Tile Collection of 2023

Most Popular Checkerboard Marble Tile FloorsCheck out 2023's most popular tile trend. Checkboar