Where to Buy a Wedi Shower Pan System | Portland Direct Tile & Marble
Where to Buy a Wedi Shower Pan System | Portland Direct Tile & Marble
Our mission
Deliver the highest quality products and continue to be Portland's #1 Source for Wedi products.
At Portland Direct Tile & Marble we have the largest selection of in stock Wedi Shower Systems in the state of Oregon.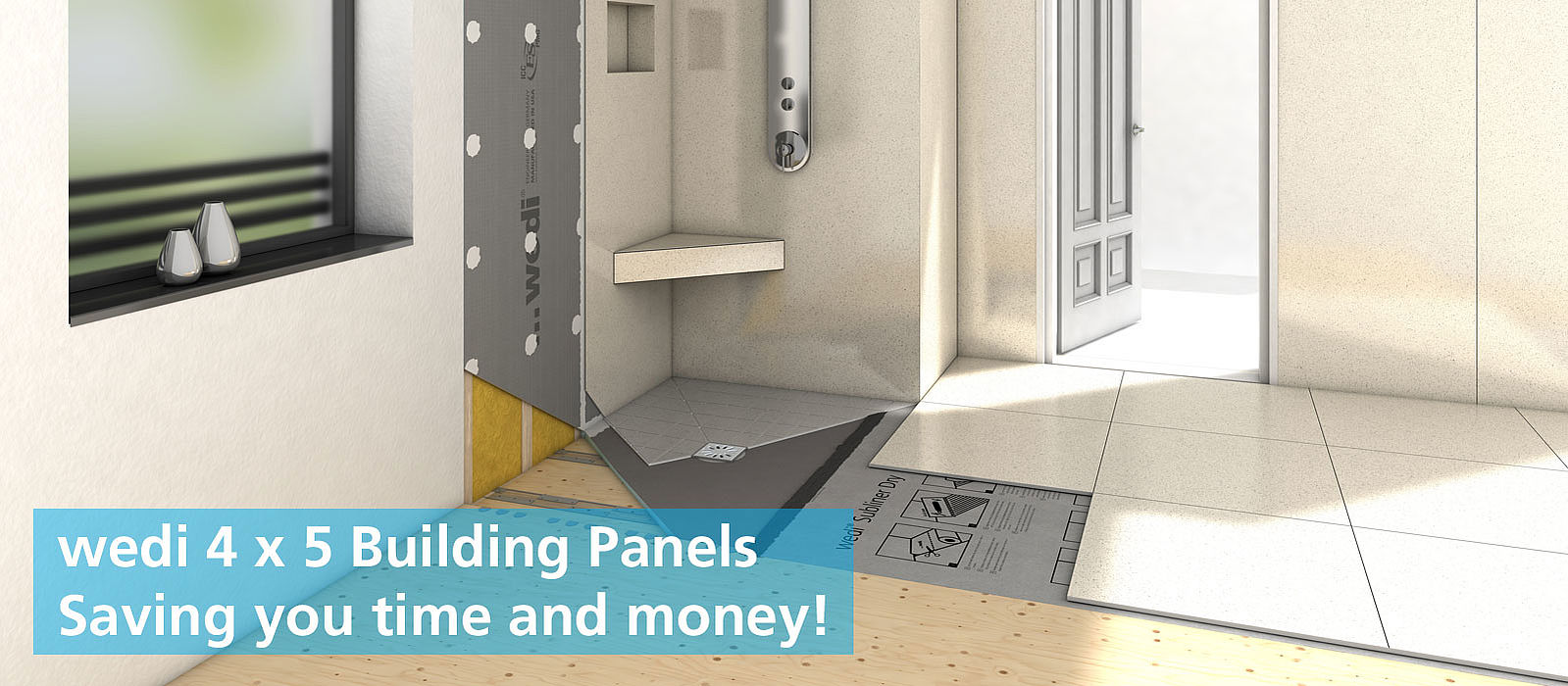 To purchase Wedi products from Portland Direct Tile & Marble visit our Wedi Shower System website at www.wedishowersystem.com
Top 5 Reasons To Use Wedi Shower Pan Systems from Portland Direct Tile & Marble
Reason #1: Custom Shower Pan
All Wedi shower systems come with a pre-sloped shower pan.
Each pan can be cut down but still retain the ability to drain properly.
For example, if your shower pan needs to be cut down a few inches to accommodate the a shower bench, that's no problem.
Pre-sloped shower pans eliminate puddling in the shower. Puddling can lead to mold and mildew.
Wedi Shower Pans can be cut with a circular saw and utility knife.
Reason #2: Wedi Shower Pans are Fully Waterproof
Wedi shower pans are waterproof even if the topmost cementicious layer is punctured.
Unfortunately a shower pan can be accidentally cut. Tools or tiles can be dropped on pans. And if this goes unnoticed the waterproofed layer is compromised on most pans.
Here's the deal:
This isn't the case with Wedi shower pans. As long as the puncture doesn't go the entire way through the pan it remains waterproof.
When someone is tiling a shower, t's easy to accidentally puncture the shower pan or wall. This mistake isn't a big deal with wedi.
Reason #3: Wedi is Fast
Mud pans are no doubt way cheaper than Wedi.
HOWEVER, they take 2-3 times longer to install.
And run the risk of puddling if done improperly.
Typically it takes Steve 1 day to tear out the old shower and install the new Wedi Shower System. That's not bad.
And the next day he can start tiling. Whether it's the Wedi Fundo Primo or Wedi Fundo Ligno, both systems are quick to install.
Reason #4: Wedi Drain Assembly is EASY!
Wedi drain connections are a washer that locks a rubber gasket around a 2″ pipe.
As long as you run a 2″ pipe up from the subfloor or slab, you'll be able to connect the drain kit.
Furthermore, a plumber can install the 2″ pipe and have it sticking up from the floor. This simplifies the drain installation.
Then either a DIYer or contractor could then make the pipe to Wedi drain kit connection.
Yes, it's that easy.
Reason #5: Wedi is Easy to Cut and Dustless
Cement Backer Board is a pain to cut and creates a lot of dust.
Wedi Backer Boards are easy to cut with a utility knife.
There's very little dust. And boards can be scribe cut agains ceilings or adjacent drywall.
A shower system that's easy to cut is a big deal and makes building a shower easy.
To purchase Wedi products from Portland Direct Tile & Marble visit our Wedi Shower System website at www.wedishowersystem.com
Recent Posts
GET CERTIFIED!Click the button below to become certified to install your own wedi shower syste

True or False? Not all marble is created the same.False! All marble is created in the same way, unde